Ravage is a mod framework that is designed to help you create missions. With no experience and no coding, you can make a basic Ravage mission of your own. More complex tasks will involve some coding and learning how ArmA modding works, but you can get surprisingly far without knowing anything. Here's a video showing you just how to get started.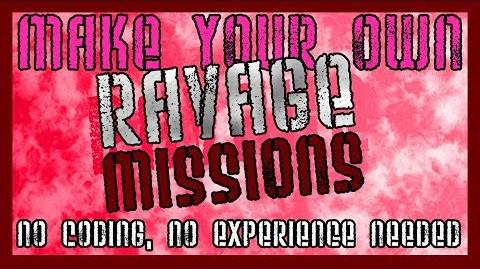 Ad blocker interference detected!
Wikia is a free-to-use site that makes money from advertising. We have a modified experience for viewers using ad blockers

Wikia is not accessible if you've made further modifications. Remove the custom ad blocker rule(s) and the page will load as expected.